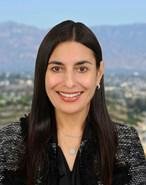 FEATURED SPEAKER
Nicole Simonian
International Trade/Corporate Lawyer: Los Angeles Partner, Crowell & Moring, LLP
Nicole Janigian Simonian is the co-chair of the firm's International Trade practice and International Employment and Global Mobility Lead, with a focus on the firm's Asia practice. A partner in the firm's Los Angeles office, she is also a director of the firm's China consulting subsidiary, CMI Shanghai. Nicole's practice covers a range of international compliance and regulatory issues, including cross border transactions, international trade, global mobility and employment, and global supply chains.
Nicole is a member of the firm's COVID‐19 Working Group, focusing on advising employers on compliance with U.S. and international initiatives affecting private employers and providing guidance on how to navigate the myriad of regulatory complexities companies are confronted with on a global basis.