A WIT-LA Program You Can't Miss!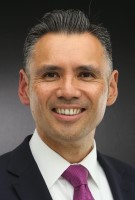 Dr. Noel Hacegaba
Deputy Executive Director

TOPICS:
Emerging technologies and new business models are disrupting the supply chain
These trends are reshaping the supply chain and changing the skill requirements of the workforce
What skills are in high demand today, and what skills will be in high demand in the future?
How does industry collaborate with academia to bridge the growing gap?
How do we start introducing youth to the goods movement industry?