With Anne B. Freedman, CEO, Speakout, Inc.
Leadership Communication Expert.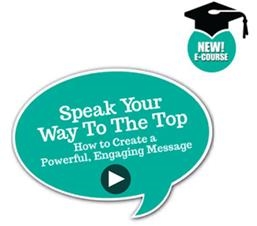 While opportunities abound for business leaders to present their expertise at conferences and meetings -- leading to new accounts, new contributors and building reputation -- many retreat from center stage or underperform, not entirely pleased with their results. Sometimes it's because they're anxious about public speaking. In other cases, they don't know how to keep an audience engaged or pave the way to action at the close of their remarks.
If you're not speaking before groups, why not? If you're an experienced speaker, perhaps frustrated with your performance, how can you move from just okay to compelling? Whether you're before prospects, government officials, board of directors, clients or industry groups, in this fast-paced, deep-dive experiential session, you'll learn:
How to open your message so they won't look at their phones
How to drive points home to get the results you're seeking
What to do and not do with your body parts and voice
How to promote action and connection, helping assure you get what you want.
You'll leave with a working outline and proven techniques to engage your audiences, ready to go after that speaking engagement with new confidence!
About Anne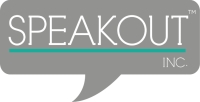 Anne B. Freedman, is an internationally recognized business communication and executive presentation consultant, corporate trainer, author and E-course developer. As founder and president of Speakout, Inc., a Miami-based company established in 1990, her mission in life is "to help prevent everyone from ever having to listen to or give another boring speech or ineffective presentation. And to keep the art of face-to-face communication alive and well!"