2022 Board of Directors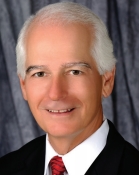 Mr. Leeds is an attorney at law and of counsel to Braumiller Schulz LLP, a Dallas-based law firm. He works from Los Angeles and concentrates on export and import compliance matters.
Prior to Dec. 1, 2009, Mr. Leeds was a Senior Export/Import Advisor in the corporate Global Trade Controls organization of The Boeing Company. His primary assignments included training, bonds and powers of attorney, Customs disclosures and enforcement issues, and handling export, import and Customs related regulatory and legislative matters. Mr. Leeds assisted with implementation of the Customs-Trade Partnership Against Terrorism (C-TPAT), ACE Portal and Importer Self-Assessment (ISA) programs within Boeing. He also provided technical assistance on US and non-US export and import compliance and supply chain security issues.
During his career in industry Mr. Leeds held export and import compliance positions at Hughes Aircraft Company, Hughes Space and Communications Company, and Boeing Satellite Systems, Inc. He started his career with U.S. Customs in Los Angeles, holding Import Specialist and Team Leader positions at LA/Long Beach Harbor and LAX. Mr. Leeds is a US Army veteran.
Mr. Leeds holds a B.A. from California State University Los Angeles and a J.D (Cum Laude) from the University of West Los Angeles School of Law. He is a member of the California State Bar Association, holds a Customs Broker license and a Certified Customs Specialist designation. He has taught customs broker courses and other classes for the Foreign Trade Association for 28 years.
His experience and appointed positions include Past President of the Export Managers Association of California and Foreign Trade Association of Southern California; Former Chair of the Departmental Advisory Committee on the Commercial Operations of US Customs & Border Protection (COAC); Member of the Private Sector Consultative Group to the World Customs Organization; Member of the Board of Governors of the American Association of Exporters & Importers; and General Counsel to Women in International Trade – Los Angeles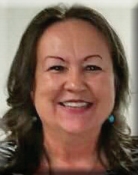 Gina Thomas Patterson, Assistant Marine Manager, Western Division with Roanoke Trade in Long Beach, CA and is an approved Lloyd's coverholder and presently holds underwriting authority for the Watkins Syndicate. Roanoke Trade is a subsidiary of Munich Re and an affiliate of Watkins Underwriters at Lloyd's of London.
Gina is the current President of the South Bay Association of Insurance Professionals (a DBA of the South Bay Chapter of NAIW) and has held that position since July 1, 2011. She is also South Bay's Education Director with the State of California Department of Insurance, and fulfills the duties of Education and Awards Co-Chairs. Patterson has served in various capacities including president-elect, vice president, webmistress, education co-chair and communications chair for the association. In 2009, she was instrumental in developing SBAIP's Mentors & Protégés program which has been adapted for use for the CA Council of IAIP, Region VIII of IAIP as well as at the international level, and was instrumental in developing South Bay's first-ever website and implementing the association's electronic storage and communications. She has served on the public relations team with the California Council of IAIP since 2008 in various capacities, served as instructor at IAIP's 2011 international annual convention held in Las Vegas, and has served on the International Education Task Force since 2012.
Patterson joined Roanoke Trade in 2002 and is a licensed insurance broker with the State of California. She has earned the professional industry designations of Certified Insurance Service Representative (CISR) with The National Alliance for Insurance Education and Research; the Certified Professional Insurance Woman (CPIW) as well as the Diversified Advanced Education designations with the International Association of Insurance Professionals, and is currently working on the Certified Leadership Professional (CLP) designation with IAIP as well as the CISR Elite designation with The National Alliance.
Prior to joining Roanoke Trade, Patterson founded and developed a successful word processing firm, Unlimited Concepts. An award-winning ceramist and former member of the Lakewood Artist Guild, she served on LAG's board of directors for 15 years as newsletter editor, student art show chairman, vice president-crafts, and president from 2003 through 2007. As student art show chairman for LAG, she worked closely with Los Angeles County Board of Supervisor Don Knabe's Art and Education grant program.
Gina has served on the WIT-LA Board since 2012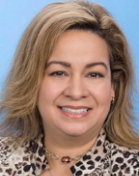 Membership Chair
Marisela Caraballo DiRuggiero
Port of Los Angeles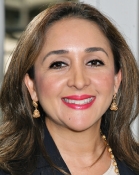 Program Co-Chair
Marlen Marroquin
US/Mexico Chamber of Commerce
T: (213) 356-6517
E: marlen@usmcocca.org


Program Co-Chair
Betty Young
Hong Kong Trade Development Council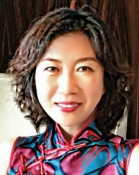 Program Co-Chair
Rebecca Branham
B&L Group Inc.




Zhu (Judy) Wang focuses her practice on international trade and investment as well as international regulation and compliance. Judy represents companies across various industries on all aspects of antidumping (AD) and countervailing duty (CVD) proceedings before the US Department of Commerce (DOC), the US International Trade Commission (ITC), and US courts. Judy also counsels clients on trade issues arising out of bilateral and multilateral relationships with various US trading partners to the General Agreement on Tariffs and Trade and the World Trade Organization (WTO), and customs matters with US Customs and Border Protection.
Judy's international compliance practice covers export controls, sanctions, anti-boycott, CFIUS, and anti-corruption compliance program development and implementation, licensing and advisory opinions, export control jurisdictional and classification analysis, and regulatory policy. She has experience advising on the Export Administration Regulations (EAR), US sanctions regulations administered by the Office of Foreign Assets Control (OFAC), and, in the anti-corruption area, on the Foreign Corrupt Practices Act (FCPA) and other statutes.
Judy is active in Steptoe's pro bono program and has counseled various nongovernmental organizations on compliance with various economic sanctions and exports controls regimes.