Join us for an evening of celebration
as we honor exceptional leaders, who have made unique contributions to our community and the international business world.
Awards will include our 2019 Woman of the Year in International Trade
Thursday
November 7, 2019
6pm Cocktails and Networking
7pm Dinner and Awards Program
* Cocktail Attire
Ayres Hotel
Manhattan Beach, CA

6pm - 9:30pm
Southern California Organization With Global Reach
In 1985, a group of women from the Los Angeles area formed Women in International Trade - Los Angeles (WIT-LA) with the objective to advance career and trade opportunities for women in Southern California.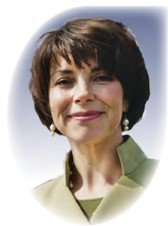 Today WIT-LA is recognized worldwide for building ongoing trade relationships within and between global communities. After more than 30 years of providing educational programming and networking opportunities, our organization is now well positioned to further the advancement of women and men in international trade in Southern California. By expanding our global horizons and building strong business relationships, our organization will continue to grow and is committed to serve our international trade community so that it thrives and excels as one of the leading centers of international trade around the world.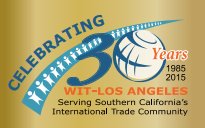 WIT-LA, achieves global reach by its affiliation with OWIT - Organization of Women in International Trade - a nonprofit professional organization with over 2,500 members worldwide and operating since the late 1980's designed to promote women doing business in international trade by providing networking and educational opportunities.