Join Women in International Trade - Los Angeles
FDA's Foreign Supplier Verification Program Takes Effect
On May 30th -
Are You Ready?!
Thursday, May 18, 2017
5:30pm Registration
6:00pm-8:00pm Program and Dinner
Holiday Inn Long Beach Airport Hotel
Su Ross, Partner, Mitchell Silberberg & Krupp LLP and
Dan Solis, Director of Import Operations, L.A. District, U.S. FDA,
provide takeaways to ensure we are ready to be in compliance for the May 30th implementation date of FSVP, by covering the points below, plus Q&A:
FDA's new aligned programs and how the new organization will affect you
FDA's Import Operations local Points of Contact
FDA working with CBP's CEE on ACE and FSVPWhat does it mean to be an importer for FSVP purposes?
How is being the CBP importer of record's different?
What documentation are you providing to your customs broker?
What are the foreign supplier's duties and obligations?
Who and what are exempt?
Who is a "Qualified Individual" and what are his/her responsibilities when it comes to confirming the imported food is compliant?
What to do with suppliers who refuse to cooperate?
What constitutes a proper verification?
Dietary supplements are impacted?
Speakers:
Dan R. Solis, MHA
Director of Import Operations
Los Angeles District
U.S. Food and Drug Administration
Dan Solis, MHA Mr. Solis started his career with FDA in 1998. Prior to working in FDA, Mr. Solis worked in the Bioresearch field focusing on Medical Device and Drug application Products. Mr. Solis has held many positions within FDA that include working at FDA lab in Irvine, FDA HQ, working at FDA HQ IT and working on enforcement cases for the Los Angeles District. Mr. Solis was selected to be the Director of the Los Angeles District Imports Operations Branch in November 2009. He now directs one of the largest FDA Import Offices, nationally and oversees the largest port in The United States.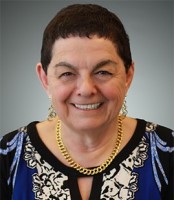 Susan Kohn Ross
Partner, Mitchell Silberberg & Knupp LLP
Ms. Ross is a partner at Mitchell Silberberg & Knupp, resident in Los Angeles, where she Chairs the Regulatory Practice Group which focuses on Customs, international trade, transportation, Food & Drug Administration, export licensing, corporate compliance/governance and import/export issues, along with anti-corruption, government contracting and other trade compliance concerns. She is also Chair of MSK's Cybersecurity and Privacy Practice Group which assists clients to implement privacy and system preventive policies and procedures, but also provides breach resolution guidance. She is a co-founder of www.canada-usblog.com; main contributor to and editor of MSK's International Trade blog; Member, American Association of Exporters and Importers' Industry Leadership Council; Past Chair, National Security Committee, current Steering Committee Member of the American Bar Association, International Law Section's Customs Law Committee and the Export Controls and Economic Sanctions Committee; past Chair, District Export Council of Southern California, and a member of the National District Export Council Steering Committee. Full Bio
Date:
Thursday, May 18, 2017
Time:
5:30pm Registration
6:00pm-8:00pm Program and Dinner
Where:
Holiday Inn Long Beach Airport Hotel

$60 members & $80 non-members

1.5 NEI credits approved
Please contact us with any questions info@wit-la.org